ALHAMBRA VENTURE 2018, GRANADA SPAIN
Alhambra Venture, the largest entrepreneurship event in southern Spain. The Event bring entrepreneurs, investors and entities in Granada together to facilitate access to financing possibilities for new companies. Like every edition of this meeting of innovation and great ideas, Alhambra Venture 2018 will be attended by more than 50 investors, Business Angels and entrepreneurs who with effort and dedication in their innovative project have managed to position themselves at the top of the business landscape.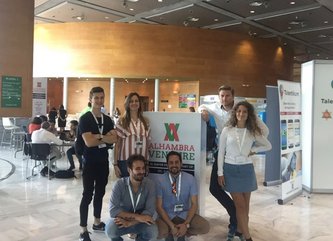 These entrepreneurs, who in their day started from scratch, with few resources, but with great enthusiasm in their ideas, were present a series of presentations that attendees of the event will be able to enjoy throughout the days held on July 10 and 11 in the Palace of Congresses and Exhibitions of Granada.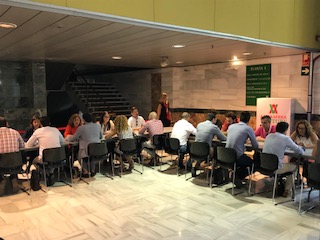 This edition of Alhambra Venture was including different thematic blocks in which topics as interesting as innovation in traditional companies, artificial intelligence, mobility or the great challenge of innovation was addressed. We participated as market entry expert and took part in a panel discussion to share best practices, and answered questions the audience had related to their market expansion. In personal one 2 one meetings with companies from all over Spain, the individual market expansion strategy and possibilities were discussed with the entrepreneurs.
Let us be a part of your success story
Strong experience in supporting foreign companies to develop their business in Germany
Our clients success is our success. Our objective is to grow along our clients
We are family owned. Our long- term perspective allows for good strategy and decision-making
Book your advisory call today
We help you to assess the current phase of your business and to build your personal roadmap about how your business can start and grow in Germany.
Our newsletter covers the news you need. Subscribe now.