CONSULTINGHOUSE SUPPORTS WINNING TEAM AT THE NATIONAL REQUEST - CONTEST 2016 OF THE UNIVERSITY OF APPLIED SCIENCE DÜSSELDORF
Masterminds and first-class research need partners.
Universities and colleges are important factors for economic and social development. Not only innovations and important impulses are developed there, but they can also be considered as significant training facilities for young graduates working in business and society.
For us, Consultinghouse, it is important to monitor economic and social development and to be on the cutting edge. This collaboration with the students of Heinrich-Heine-University Düsseldorf allows us to share the latest trends and developments in our specialization and use this knowledge to help them to run their business more successfully.
The stated partnership is in lieu of the national ReQuest – Contest. This competition, which has been running for 10 years, is open to students of all disciplines. The main goal is to engage them under realistic conditions as "knowledge manager" for a company. Participating teams needs to research and analyze economically relevant information, discuss potential opportunities for action together with a partner company and build up an important professional network.
The topic of research this year was: "I have seen it on the Internet- Should research in addition to Free Web also be carried out in the deep web?" ("Ich hab's im Internet gelesen— Sollten Recherchen ergänzend zum Free Web auch im Deep Web durchgeführt werden?")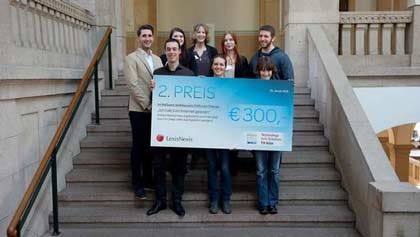 Consultinghouse is proud to act as the partner company of the team from Heinrich-Heine-University Düsseldorf which was supervised by Tamara Heck. We congratulate them for a successful partnership and for winning the 2nd place in the stated competition.
Let us be a part of your success story
Strong experience in supporting foreign companies to develop their business in Germany
Our clients success is our success. Our objective is to grow along our clients
We are family owned. Our long- term perspective allows for good strategy and decision-making
Book your advisory call today
We help you to assess the current phase of your business and to build your personal roadmap about how your business can start and grow in Germany.
Our newsletter covers the news you need. Subscribe now.